A Selection of This Weeks Offers 14/12
Vouchers Only code
New customers only
Exp 31/12/2018 22:59:00
promotion ID 419839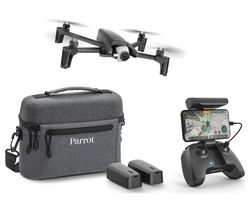 Vouchers Only code
£110 off Parrot Anafi Extended
Exp 31/12/2018 23:59:00
Vouchers Only code
Grab an extra 10% off the winter sale when you make your first credit order! Terms apply
promotion ID 497977
Vouchers Only code
Get 15% off orders online with this discount code.
Exp 16/12/2018 23:59:00
promotion ID 484599

Promotions Only code
Up to 30% Off Men's Partywear
Exp 17/12/2018 23:59:00
promotion ID 497813
Promotions Only code
Play-Doh Case Of Colours – 10 Pack was £16.99 now £7.99
Exp 23/12/2018 23:59:00
promotion ID 497793
Use Promotional Code
Save £50 (£800 minimum spend)
From £40.00
What's Included ?
Return sailing from Hull to Zeebrugge
Two nights onboard accommodation included in a cabin with en suite
Return coach transfer to your chosen city
2 nights of live entertainment
Promotions Only code
Get up to 75% off in the UGG brand sale
Exp 16/12/2018 09:51:00
promotion ID 496827
Christmas Wish List Calendars
Give the gift that keeps on giving this Christmas with a calendar. Guaranteed to put a smile on the face of your chosen recipient and help them organise and plan the new year to come. Calendars are both a fun and practical present, perfect as a stocking filler or to place underneath the tree. Perhaps it's a gift which has become tradition, which they love to receive every year? Or could it be a present for the person in your life who is tricky to buy for?
Whoever you're indulging this year, leading high street retailer Ryman Stationery has a huge array of calendars and organisers to help your loved one stay prepared. There's nothing precious about a discarded gift. Don't fall victim to waste and ensure your presents go the distance. With 365 days of use, there's nothing to tire of when unwrapping a calendar.

So, whether they are a Fortnite fanatic, busy mum or David Attenborough disciple, there's something for everyone this Christmas. With only a few weeks to go until the big day, we've rounded up our favourite calendars and organisers to help bring a smile to their faces on December 25. Buy in store or order online by December 20 to ensure delivery of their wall's new best friend and adorn their bedroom or kitchen to help them keep focused on and get excited for, 2019.
Calendars

Since Fortnite was released in July 2017, the online shooter game has seen over 125 million players* fight for survival in an arena that makes the Hunger Games look like a pillow fight. Now you can keep up-to-date with one of the fastest-selling calendars, the Fortnite 2019 Wall Calendar (£9.99). Your favourite enthusiast will love seeing the top avatars from the game such as Rex, Wukong and Tomatohead, every day of the year. No screens required.

Know someone who is smitten over sea life? Why not indulge them with a stunning BBC Blue Planet II Wall Calendar 2019 (£8.99)? Perfect for any would-be marine biologist or zoologist, it's a fantastic way to add some natural, awe-inspiring beauty to a home or office. No deep-sea diving equipment required.

For the Disney devotee in your life, wow them this Christmas with a Thomas Kinkade Disney Dreams Wall Calendar 2019 (£8.99). Each month brings to life a beautifully depicted Disney scene and includes the films Aladdin, Beauty and the Beast and Peter Pan. No magic carpet is needed to whizz through your most magical year yet.

Part of a farming family? Leave the wellies outside and bring a breath of fresh air indoors with this fabulous The Archers Wall Calendar 2019 (£8.99). Featuring twelve beautifully rural images of Britain's countryside, it's the ideal present for any farmhouse wall.

Keep it personal this Christmas. If you happen to house a resident artist, then this Johanna Basford Ivy and the Inky Butterfly Wall Calendar 2019 (£8.99) will make a wonderfully creative present. With the ability to colour in each month's beautiful black and white drawings, this calendar will be as individual and unique as your loved one.

Potty over Harry Potter? Stay organised throughout your magical year with a Harry Potter Wall Calendar 2019 (£8.99). Featuring all of your most loved characters, you'll be able to keep track of spells, dates and crucial reminders such as 're-pot the Mandrakes' or 'get broom serviced'!

Organisers and Planners

Got a green fingered goddess in the family? Leave the secateurs outside and treat her to one of these Garden Days Wall Planner Calendar 2019 (£8.99). Ideal for mum's who need to stay organised amidst a busy 2019, it will not only help her stay on track on a chaotic schedule but makes a charming addition to any wall that she may choose to hang it from. No need for any compost.

For any Beatrix Potter lovers, this Peter Rabbit Weekly Desktop Planner (£8.00) will make a beautiful and thoughtful stocking filler. Ideal for taking to work or using in your study, it's the perfect accompaniment to your desk to help you keep track of appointments, to-dos, birthdays and anniversaries. Just don't let Mr McGregor catch you eating his lettuces!

For busy mum's who need a helping hand staying organised, why not treat her to a Mums Fabric Household Wall Planner Calendar 2019 (£8.99)? Including a list pad, stickers and pen, your matriarch will have all the help she needs to stay prepared, prepped and polished. More time for a bit of 'her' time.

For your prince or princess who's life isn't complete without a unicorn, indulge them with one of these charming NPW Unicorn Weekly Desk Planner (£6.99). Including tear off sheets and stickers, their year is guaranteed to sparkle, just as they do.